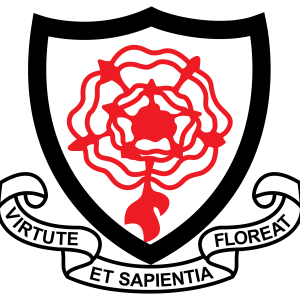 The Sixth Form Coordinator and the Board of Management are pleased to advise that the following students have been accepted to commence the Sixth Form programme for the academic year 2018/2019. Applicants who appear on this list are NOT required to attend an interview. Please monitor the site momentarily for information on the collection of packages.
AMOS, TRAMAINE CHANELLE
BENBOW,SASHOY AMOY
BLAIR, ASHOMOY VENESSA
BLAKE, ANNASTACIA JOE-ANNA CARNELIA
BONNER, KAY-ANNA
BRIGHTLY, BRIANNA CHERYLLE
BRYAN, ORLAYAH
CAMPBELL, TIANNA ABEGAYLE
CHRISTIE, AALIYAH  SHAMOY
CLARKE, CALICIA YASHA
CURRIE, JANAE JHANEILLE
DARIEN TIANA  SASHANNA
DAVIS, AKERA SHERIKA
DENNIS, SEMOYA NADINE
DOBSON, THALIA  LYSANDRA
EDWARDS, ABIGAIL TASIAN
ELLIOTT, ROSHIDA ASHANTI
GORDON, DARRIAN GEORGIANNA
GORDON, YONEIKE KOMEIKA
HENRY, KENEISHA ANNAKAY
LAKEY, TANISHA  SORAYA  MONIQUE
LAWRENCE, NEFFITITE
LEE-HANSON, PAIGE GABRIELLE ABAGAYLE
LEVY, ALEXIA
MARTIN, MOEKA ABBEY-GAY
MATTHEWS, ANDRENA NASHAE
MCLEOD, JENIQUE JENNAL
MEIKLE SHANNOYA JAMELIA
MILLWOOD, RHEA NOVIA
O'CONNOR, MONIQUE ASHIKA
PECKOO, SHENICE SEDAI
POWELL, VICTORIA  OLIVIA
REID, SHERRIAN SASANTE'
RICHARDS, ABEGAIL ISEBELL
ROBERTS, TELECIA MIKELIA
ROBINSON, KENEIELA ALIA
RUNCIE, ANTALEE TRESHEKA
SAMUELS, ABIGAIL JAVANNA
SCOTT, NIKETA AYSHA
SHAKESPEARE, MARIANNA ADELAIDE
SIMMS SHALLICE RIANNA
SMIKLE, SHAVENYA DOMONIQUE
THOMAS, TANIQUE TENESH
WALKER, STACY-ANN ALECIA
WELCH, SHONTAE  ALTHEA
WILLIAMS, HORESHA RIANNA
The following applicants are being asked to attend an interview for the Sixth Form programme for the academic year 2018/2019 on Wednesday August 29, 2018 beginning at 9:00AM.
Dresscode: Professional Attire
ANDERSON, BRIANNA ANNALEISE
ANDERSON, NATHALYA KAMALIA
BAILEY, ANDEEN ANISHA
BARTON, KYARA ESMINE
BASCOE, KAMARA BIANCA
BECKFORD, NATESHA PRESILA
BROWN, BRIANNA LATINA
BROWN, LALAINYA LAMESIA SHEVENE
BROWN, SHADEL OMREL
BRYAN, NESHAWN ASHLEY
BRYDEN, HUDELIA TATANYA
BURKE, BRITANA HELEN
BURTON, MARTEINA SARIYA  TAMARA
CAMPBELL, ASHEKA, THERESA
CAMPBELL,KADIAN TAMARA
CLARKE, SHANEIL IVA-GAY
COLEY, LESLIE-ANN ELIZABETH  RICKELLIA
COWARD, TAVIAN KIMEISHA
DAYE, JORDON-LEE KENEISHA
DRYSDALE, NIKEITA ABIGAIL
DRUMMAND, O'NEILLIA NAOMI
FRANCIS, ASHLEY JILISA
GAYLE, KADEJAH ANNA-KAY
GOODWIN, DEONE' ALYSSA
GRANSTON, DENAE  MELISSA
GRAY, DASHA
HAUGHTON, SHACKERA  SHANTIKA
HENRY,SYDIA BYAMKAN
HYLTON, ALAYHA THERESA
HUTCHINSON, TAINA AMMOYA
JACKSON, TALECIA CHAVELLE
JOHNSON, KADIE-ANN ALEXIS
JOHNSON, VANESSA KADIA
JONES, TASHENIA TIWANNA  WITHNEY
LAIDLEY, JADE-ANN MONAI
LYONS, REANDRA ANNA-KAY
MANLEY, DANIELLE TANECA
MARAGH, TAHJBERNAE ALEXIA  NIA
MARTEL, ONEKA MYIESHA
MARTIN, LAURA-LEE ELIZABETH
MCDONALD, MIKAELA MORWENNA
MORGAN, MALAYSHA MORANNIQUE MERRICKA
MORRIS, AMBER MICHELLE
MORRIS, CHRISTINA ROXANNE
MURDOCK, KEISHAN KAI
O'HARA, SANIQUE THYSHA
OTTEY, LONDESSE JAMALLAH
OWENS, TIEGN SHAE
PORTER, MONIQUE NYOKA JANICE
RANKINE, KHALICE MONICA
RICHARDS, ALEXIA AMANDA AALIYAH
RICKETTS, LATIFAH ASHA  NATAKI
RILEY, TONIA
ROBERTS, RHAYANNA RUTHANN
SCOTT, DANIELLE, ASHLEY
SMELLIE, CLEONIE, SHENRICA
SMITH, ASHANTAE PHILLANN JULIAN
STEVENS, BRITNEY JADA
STEWART, SHANTAE SHAMOYA
THOMAS, BRITHANIE AMOYA
THOMPSON, TASHAUNA AMYLEE
THOMPSON, TONI-ANN ABBIGAIL
WALKER, CHANTAE' ANTONIA
WATSON, NASTASSIA TIANNA
WHYLIE, BRIYNEY BRIANNA
WILLIAMS, KIMBERLEY CHRISTENA ASHLEY
WILSON, SASHELLE CHRISTEN