Approved Applicants to Upper Six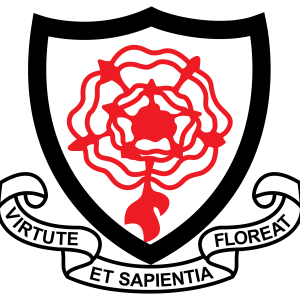 The Sixth Form Coordinator and the Board of Management are pleased to advise that the following students have been accepted to Upper Sixth Form programme for the academic year 2018/2019.
An asterisk indicates provisional acceptance. Full acceptance will be granted once the student submits  a Community Service Sheet.
ALLWOOD, CHRISTENA
AUSTIN, ASHLEIGH
BECKFORD, KEMONA
BERNARD, SHAKERA
BURKE, SHANICE
BURT, ABIGAIL
CAMPBELL, SERENA
CHAMBERS, RAMONA*
CLARKE, DE-ANDREA
COLE, ALISSA
COLEMAN, DANIELLE*
CROOKS, BRIANNA*
DANIEL, KADIAN
DENNIS, FELICIA *
DENNIS, TANNA-GAYE
DOUGLAS, NASHAY
DURRANT, ALISA
EAST, SHANTAY
ELLIS, ORLANDA
FARQUHARSON, CHAGRE
FRANCIS, BRYANIA*
FRANCIS, RHEANA
GAUNTLETT, IYESHA
GORDON, TAIRET *
GRAHAM, TOPAZ
HARRIET, TONI-ANN
HARRISON, JODY
HEWITT, SYDENEY
HOWELL, ROCHELLE
HUANG, KAREN *
HUNT, SHANICE
JOHNSTON, RASHELLE*
KELLY, KELECIA
KELLY, RIONA
LYNCH, TATYANA
MAHONEY, TASHERIA
MALCOLM, KENEISHA
MCCALLA, AVEL
MCDONALD, AMOY
MCVOITTE, SHENIEL
MILLER, CHELSEA
MILLER, SHARIKA
MORGAN, JOELLE
MUNDLE, TIFFANY
NELSON, QUASE-ANN
NOAD, VANESSA*
NOTICE, PATRICE
O'CONNOR, ASHLI *
PANDOHIE, SELENA*
RAYMORE, CHEVONEZE
REID, DENAE
RIDDEL, ROSHUMBA*
RICHARDS, SHANIA
ROBERTSON, TATIANA
ROBINSON, KAMEIKA
ROWE, KIMESHA
SAMUDA, DANIELLE
SAMUELS, JEHANNA
SCHOBURGH, JENELLE
SHEPARD, SHARII*
SMALLING, RUTH-ANN*
SMITH, FREDREENA
THOMPSON, DAHLIA
THOMPSON, JADEAN
THOMPSON, JHENELLE
TYRELL, THIANA*
WALTERS, HAUDAJA
WHITE, ASHLEY
WHITTLE, MONIFFA
WILLIAMS, DEJA
WILLIAMS, CHELSEY
WILSON, CHRISTINA