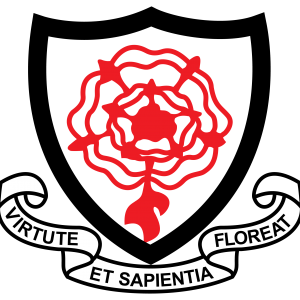 The Sixth Form Coordinator and the Board of Management are pleased to advise that the following students have been accepted to commence the Sixth Form programme for the academic year 2019/2020. Applicants who appear on this list are NOT required to attend an interview. Please monitor the site momentarily for information on the collection of packages.
The list below is based on applications received as of 11 a.m. on August 23, 2019.
1. ATKINSON, RENESHA NICOLETTE
2. BANTON, CHRISSANDRA ROSALIE
3. BARNETT,JADA AMOY
4. BATTIEST,JENAE MONIEQUE
5. BENT, PAULA TIFANIE
6. BLAKE, TANOYA AALIYAH SYDIA
7. BROWN, GARRI-ANN ALEXANDRA
8. BROWN, SEBOKI SHANIQUA
9. CUNNINGHAM,KHIANA KENDRA
10. DAVIS, SHAVEL SASKIA
11. DOUGLAS, AKAELIA TAFAE
12. DUFFUS, DAMANIC ELIZABETH
13. EDWARDS, DANA KELSEY
14. FORDE, SHANTOYA SASHANA
15. GARDENER, AKEISHA KARLENE
16. GRAHAM, MELISSA MARIE
17. JACKSON, SHAVANIQUE TIANA
18. JAMIESON, CHRISANN SABRINA
19. JOHNSON, ABI-GALE KENIESHA
20. LEWIS, SUTANIA LANARA
21. LUE-LIM. TIANNA VICTORIA
22. MALCOLM, QUANDRIKA LASTANA
23. MATTIS, JASE-ANN JANELL
24. MCLEAN, BRITANY SHANEA
25. MORGAN,ZOEANN ABIGAIL
26. MORRIS, KHISNA TAMEKA
27. MURRAY, KIMBERLY DEREISHA
28. MURRAY,ASHANTI LAWSHAWN
29. NEEDHAM,TASHI ALICIA
30. NESBITT, BRITTANNA
31. PARKES, KIMONE ISZEBELLA
32. PETERSGILL, DASHANEL TRISHAWN
33. RAMSAY, KRISSAN CHANTAL
34. RILEY. ERICA ALEYA
35. ROWE,JULIANNA J'TAMIA
36. SAUNDERS, ABIGAIL DIANDRA
37. SMITH, SHAUNA OLIVIA
38. WAUL, PETULA CHARLIZE
39. WEST,TAINA RICHTREESHA
40. WILLIAMS, MELISSA ALICIA
The Students below are being invited to an interview for the Sixth Forn Programme to be held on Thursday August 29, 2019 at 8:00 am
Interview Date: August 29, 2019 in form 6BQ.
Dress: Professional Attire
The list below is based on applications received as at 11 a.m. on August 23, 2019.
1. BAILEY, FREDRICKA YANIQUE
2. BERRY, KAYLA DANIELLE MARTINA
3. BROWN, OPRAH ANTONETTE
4. BROWN, TAJEANA BRITANIA
5. BRYAN, SASHI TAMOYA
6. BUREY, ASHLEY JULIAN
7. CHAMBERS, RASHEKA ANNAKAYE
8. CLARKE, ASHLEY AMELIA
9. CLARKE, BRIANNA ANASTACIA
10. COKE, MAYOKA ABIGAIL
11. COOPER, SHENELYCA NATALIA LEONISHA
12. DAVIS, LOCKSLIE-ANN DESHAWNA NADIA
13. ECCLES, NAJAE KHALI-ANN
14. FRANCIS, JEFFE-JAY NAJJEE
15. GAYLE, ASHANTY AMOY
16. GRANT, ALICIA SHANILLE
17. GRANT, ASHLEY SASHA GAY
18. GRAY, AMOY GABRIELLE
19. GREEN, JHONELLE DONNA-MARIE
20. GUY, JEHAN JENAVIA
21. HALL, JOYDENE JEWEL KEMIKA
22. HAUGTON, KERESA KEANNA SHENIL
23. HENRY, JAVIER BRITTANNIA
24. HIBBERT, BRITANNY FABREISHA
25. HYLTON, CORDELLA ABBY GAYLE
26. JACKSON,ABIGAIL STACY
27. LAUD,ABIGAIL CAMILLIA
28. LEE, MESHCA SHANACEY
29. LEVENE,D'ANNKAY CORDILLA
30. LEWIS, JADA AALIYAH
31. LISLE, SHANI KIMONE
32. MALCOLM, SASHAUNA KELLY-ANNE
33. MARSH, BREANNA ALEXI
34. MILTON, CHANTAE GABRIELLE
35. MINOTT, AFIYA ASHANTI
36. MORRIS, TONIA-ANN SAFEA
37. NEWMAN, MICKALIA ALANA
38. OFORKAJA, BRANTTANY
39. POWELL, AYUANA ROCHELL
40. REYNOLDS, CANDICE ABIGAIL
41. SHEPHERD, DADRIAN DANIELLA
42. SKEENE, SHAMAYA TAJARA
43. SMITH, AMELIA LAILA AMANDA
44. STEPHENS, TATIYANA JENAEL KHADIJAH
45. STEPHENSON, JAHNELL ALIYAH
46. SWIMMER, ALJAY JENNEL
47. THOMAS, NATALIA SANEKA
48. WHITE, TIMERA TIFFANY
49. WRAY, MARISA KHALEEL
50. BRIGHTLY, MAKEDA AISHA
51. WEBB, SHIAN SHANICE
52. WRIGHT, BRIANNA CAREENA
53. HEATH, KAMAILLE TYSTAZIA
54. BRYAN, KADIAN KAREEN
55. ELLIS, STACY-ANN
56. ROWE, ASHANTAY TAHALIA
57. CAMPBELL, NICKAVIA SANTAJUA HORECIA
58. KIRKLAND, SHANI SHANIA
59. PERKINS, SHAEKA TAMARA
60. FARQUHARSON, ALEXIA ASHLEY
61. WILSON, SHENOYA ONIELIA
62. ALLMAN, KADRI-ANN CHRISS-ANN RE-ANNA
63. WALSH, DEJONAI TAMALLA