About Us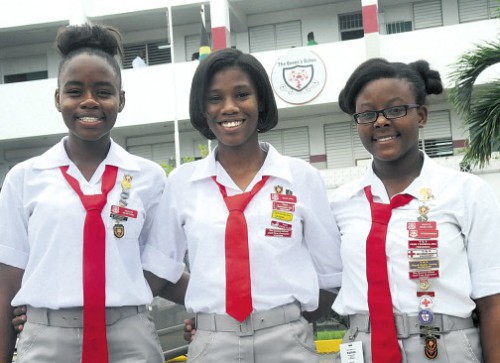 Welcome to the official website of Diocese of Jamaica and the Cayman Islands, The Queen's School. The Queen's School located just out of the buzz and excitement of Half – Way – Tree sits on the beautiful Camperdown property on 4 – 10 Central Avenue.
The All – Girls Anglican School began its operation in 1954 with fifty-one students, four forms and four teachers situated on the first floor of the old Doric Hotel building. Who would've known that fifty – one would've multiplied into over 1, 600 in just over 60 years.
The school was named The Queen's School in honour of the coronation of Her Majesty Queen Elizabeth II  after her coronation 1953. The school
The Queen's School is without a doubt the # 1 all girls school in the island as we continue to excel in academics, co – curricular activities and sports.
Our Motto
The Queen's School's Motto, Virtute et Spaientia Floreat is the latin for "May she flourish in virtue and wisdom". For most of the girls, The motto gives them a great sense of pride for their school and its accomplishments while for others it is a motivational push for them to do well. But for each girl walks onto the campus we pray "may she flourish in virtue and wisdom".
Our Rich Tradition
The Queen's School has a very rich tradition and boasts a number of outstanding students and past students who are excelling in their areas of expertise. These past students Include: Lisa Hannah, Althea Byfield, Grace Jackson, Helen Davis – Whyte, Cherine Anderson and a host of others who continue to inspire our current students and young girls in Jamaica at large. Read more about some of our past students who have and continue to excel. Read more … 
Our History
The Queen's School was founded in 1953 when the Synod of the Church of England passed a resolution that a new secondary school should be established. In January 1954, the school was formally opened as a Diocesan High School for Girls with a Preparatory Department for boys and girls.
The school started with fifty-one students, four forms and four teachers in the old Doric Hotel building. The High School was under the direction of Mrs. Anne Chambers with Mrs. S. E. Clarke as Second Mistress. In 1955 Mrs. Clarke took over as Headmistress. Read more …
"May She continue to flourish in virtue and wisdom."